Description
Mulberry Silk Pillowcases
Protect your hair and skin with the natural properties of silk.
Key Features:
Silk contains natural proteins and amino acid
Silk helps to retain moisture in your skin and your hair
Silk is naturally non allergenic
Silk is kind to sensitive skin
Silk helps prevent morning lines appearing on your skin
Silk helps keeps your hair soft and silky & helps prevent static
Machinewashable
Be kind to your hair. The properties of silk and weave of the fabric provide a smooth surface that decreases hair damage, tangles, frizzies, and helps to prolong expensive hairstyles and extensions. Silk pillowcases are excellent for relaxed weakened hair.
Also, we cannot promise "no wrinkles"; however, sleeping on silk is known to help reduce skin creases and the sleep lines you get while sleeping. Soothing and gentle for irritated skin, silk is also kind and comforting for all skin types.
The pillowcases are a 100% silk front with a 100% cotton backing for strength. Silk is a naturally non-allergenic product.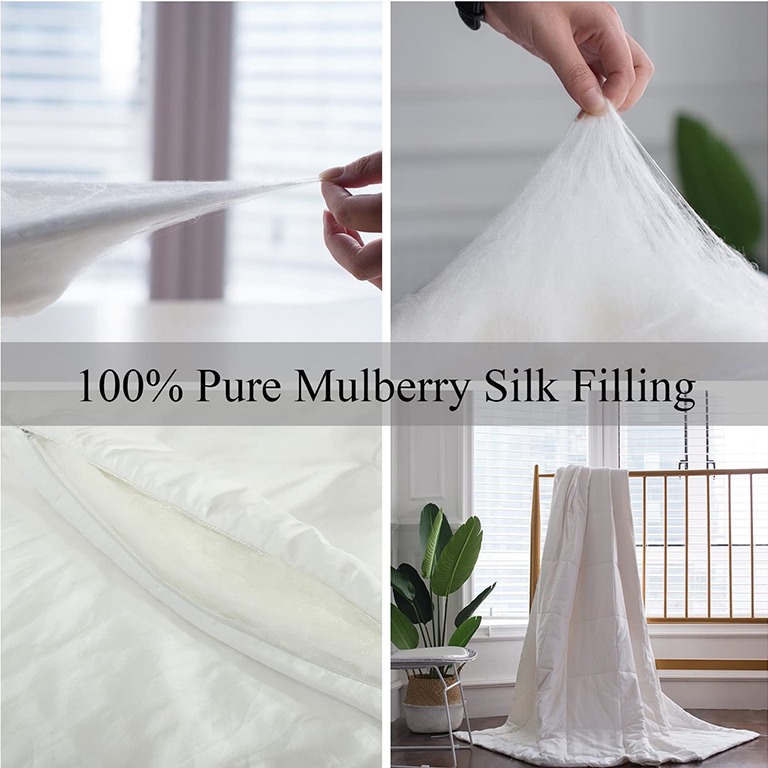 Specifications
Product Dimensions (Inches):Queen: 20 x 30 x 0.0125  King: 40 x 21 x 0.0125
Product Weight (lbs): Queen: 0.45
Warranty:1 year limited against manufacturer's defects.
Download our Brochure